After a long bout of unusually cold and windy Scottish weather the conditions finally cleared for a remarkable event.  Perfect weather conditions called for the 1st official Northeast Scotland Kayak Anglers meet.  We decided to fish some nearshore marks as opposed to targeting fish tight to the shoreline.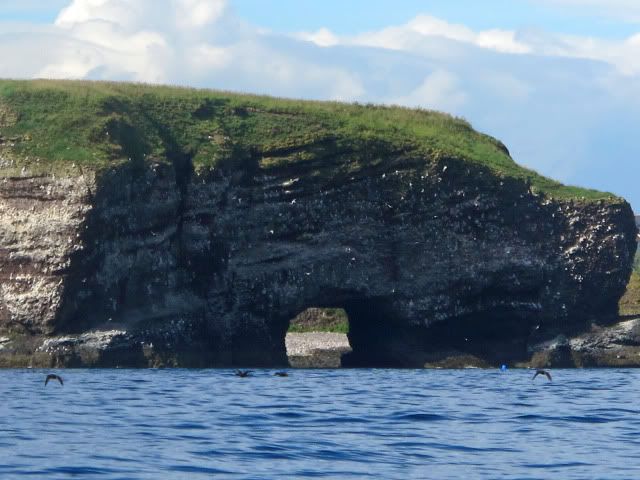 With all the fishing variables aligned we had no idea an epic fishing day awaited us all.
Where to George?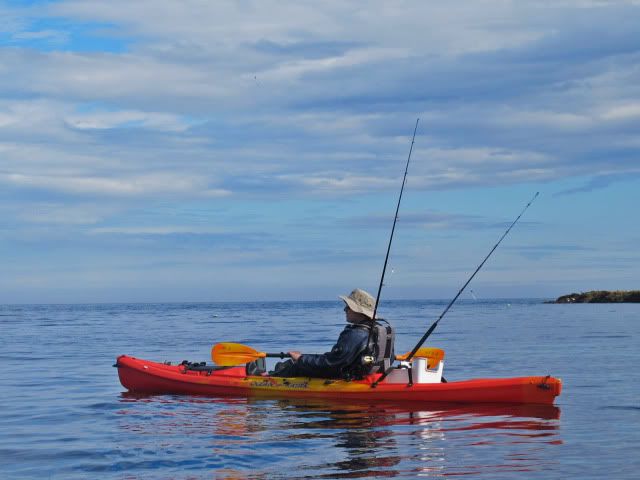 Water clarity looking good immediately after launching: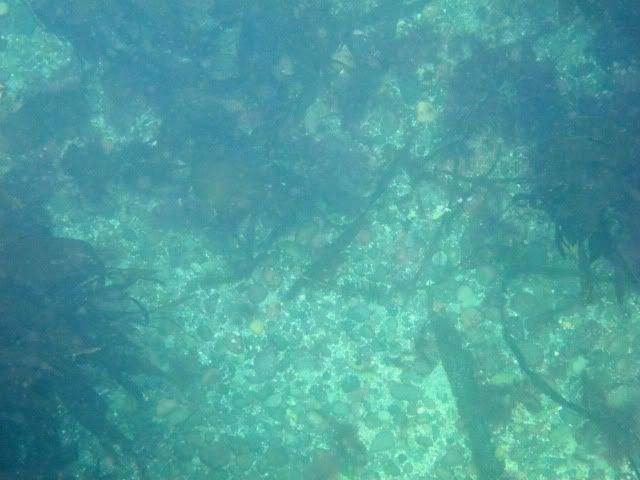 Several fishing techniques were utilized throughout the day by the group.  What seemed to work best for locating fishing were Hokkai rigs tipped with strips of Mackerel belly.  Finding bait was not an issue as Mackerel shoals were thick, on many occasions it was difficult to get our rigs to the bottom for Cod and Pollack without getting hooked up on Mackerel.
As we were waiting for Chris to show up, or rather locating fish for his arrival, George had caught 10 or so Mackerel and 5 Cod to 5.5lbs using his Hokkai setup.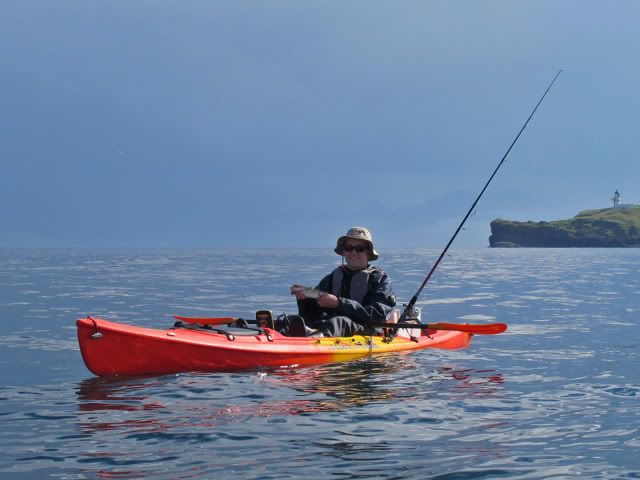 After changing over to this setup I began steadily catching Cod as well.  This technique worked well until the tide slacked.
After putting in an honest days work Chris finally shows up and puts us to shame with several quality fish.  Using a soft-plastic Shad imitation dropped down on a jig head the Pollack bite was on, his largest being just under 5 lbs.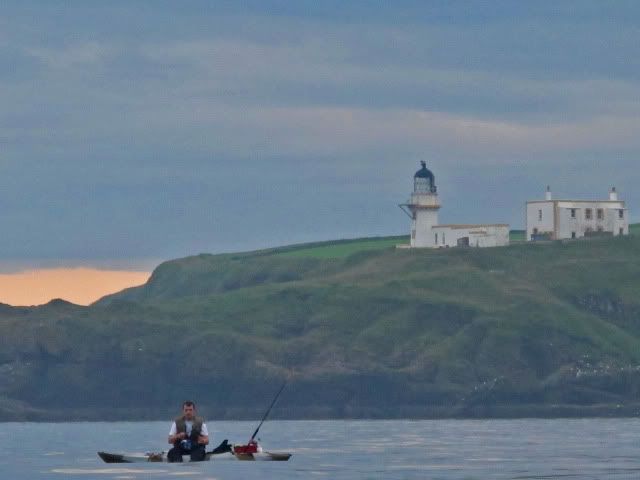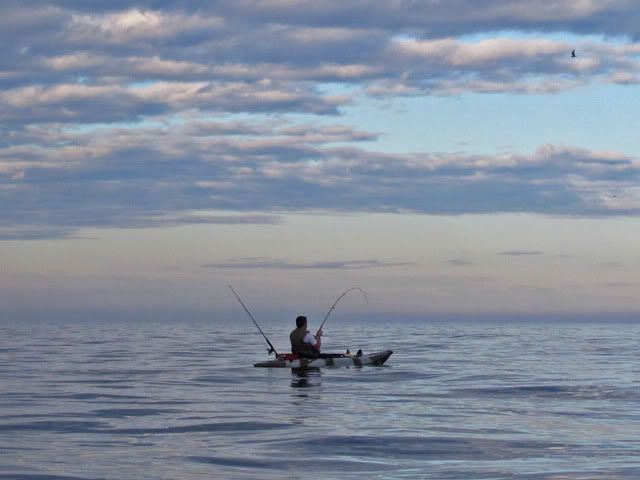 And then a Cod:

We soon all switched lures and began catching Pollack and a couple of stray Ballan Wrasse.  Changing over tackle:

Once the tide turned back on I switched over to my old faithful knife jig and the Cod bite was on again.  There were some rod benders in this shoal: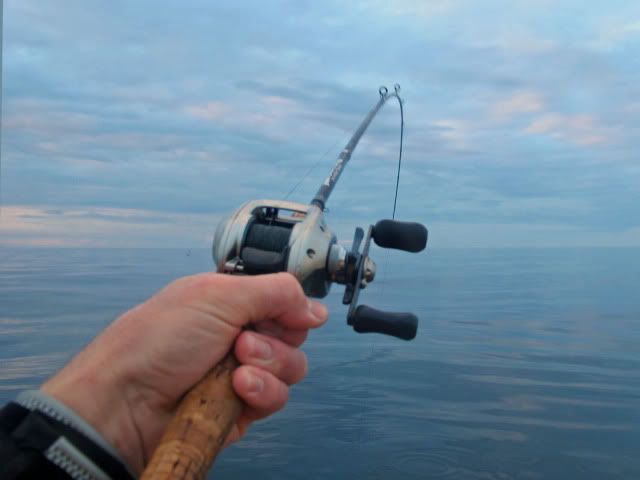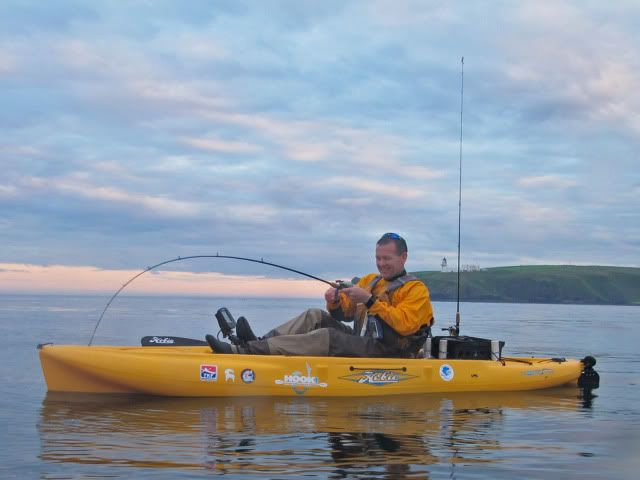 A total of 23 Cod to 5.5lbs were released back to the sea:

During a few brief moments of not catching fish there were a few seals and plenty of seabirds to watch heading to the nightly roost.  Managed to get a Puffin to pose for a pic:

This will be a North Sea kayak fishing trip to remember; excellent weather and epic day catching loads of fish with friends.  Fish totals for 3 kayakers were 45 Cod to 5.5lbs, 7 Pollock to just under 5lbs, 20+ Mackerel, and 2 Ballan Wrasse.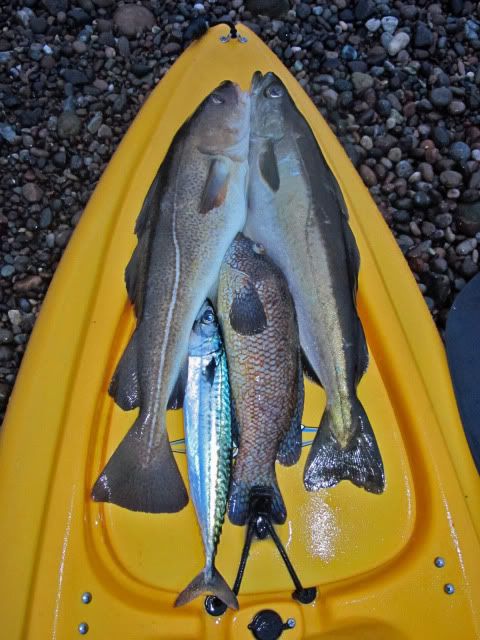 Please follow and like us: