The combination of the fishing world's foremost bait scientists and some of the world's greatest bass anglers gives Berkley the ability to deliver innovative shapes that bring more fish to the boat, regardless of whether an angler fishes for fun or for a living. This year, legendary bass pros Edwin Evers, Skeet Reese and Scott Suggs worked with the Berkley PowerBait team to bring their designs to life. Each bait meets a specific bass fishing need and features the legendary PowerBait flavor that fish hold onto longer, allowing for more positive hooksets.
 
Developed with Evers, the PowerBait Agent E is a bottom-dwelling, flat-bottom swimbait with an ultra-low center of gravity and internal weighting that allows it to skid across the bottom. Fish this bait like a skirted bass jig or on a faster retrieve like a mid-water swimbait—the side-to-side kicking action and built-in "hard-nose" subtle rattle will draw attention. The integrated fluorocarbon hook keeper is invisible to fish and sheds the nastiest grass and debris while remaining easily collapsible on the strike.
 
The new Berkley PowerBait The Boss Grub and Speed Boss are Reese-inspired designs that combine the profile of either a grub or a worm with PowerBait Pit Boss inspired action legs that create maximum water disturbance. Ideal for a host of presentations from Texas rigs to Florida rigs, the Speed Boss will quickly become the "go-to" grass-style wrom. The Boss Grub's chunky profile works great as a bladed jig trailer, on a jig head, swing head or a Texas rig.
 
Berkley's new PowerBait Crash Craw was developed in conjunction with Suggs and gives anglers a compact profile that works well in multiple situations. The rib design hides the hook for easy maneuvering in heavy cover plus adds additional surface area for PowerBait flavor. It's trailing legs have a controlled, alternating action that's perfect for all water temperatures and is exceptional on a wobble head setup. The PowerBait Crash Craw is also great for flipping or on a Texas rig, as a jig trailer, or event threaded onto a bladed jig.

BERKLEY POWERBAIT AGENT E
Sizes: 2.25 inches (3/8 ounce) • 3 inches (1/2 ounce) • 3 inches (3/4 ounce) • 3.75 inches (1 ounce)
Package Count: 2
Colors: HD Bluegill • HD Brown Craw • HD Gizzard Shad • HD Chartreuse Shad • HD Goby • HD Yellow Perch • Bruised Sapphire • Green Pumpkin Red Fleck • Peanut Butter and Jelly
MSRP: $6.99-$7.99 Standard/$7.99-$8.99 HD Tru Colors
Pro Design: Edwin Evers
Available: October 2021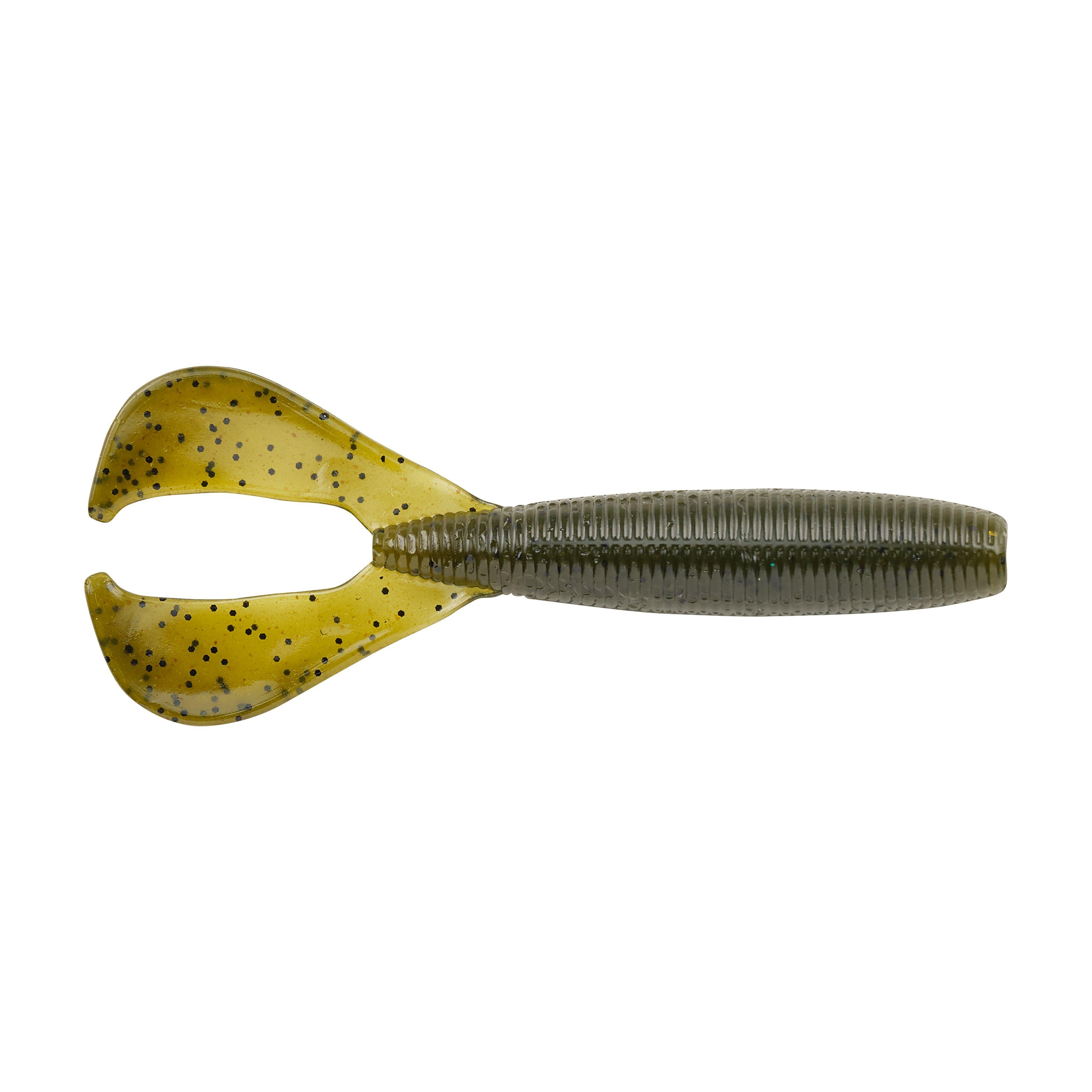 BERKLEY POWERBAIT THE BOSS GRUB
Sizes: 3 inches • 4 inches
Package Count: 3-inch – 9 • 4-inch – 8
Colors: Black Blue Fleck • Blue Fleck • Bluegill Flash • California • Green Pumpkin • June Bug • Junebug Red • Red Bug • Skeet's Green Money • Swamp Gas • Watermelon • Watermelon Red
MSRP: $5.49
Pro Design: Skeet Reese
Available: September 2021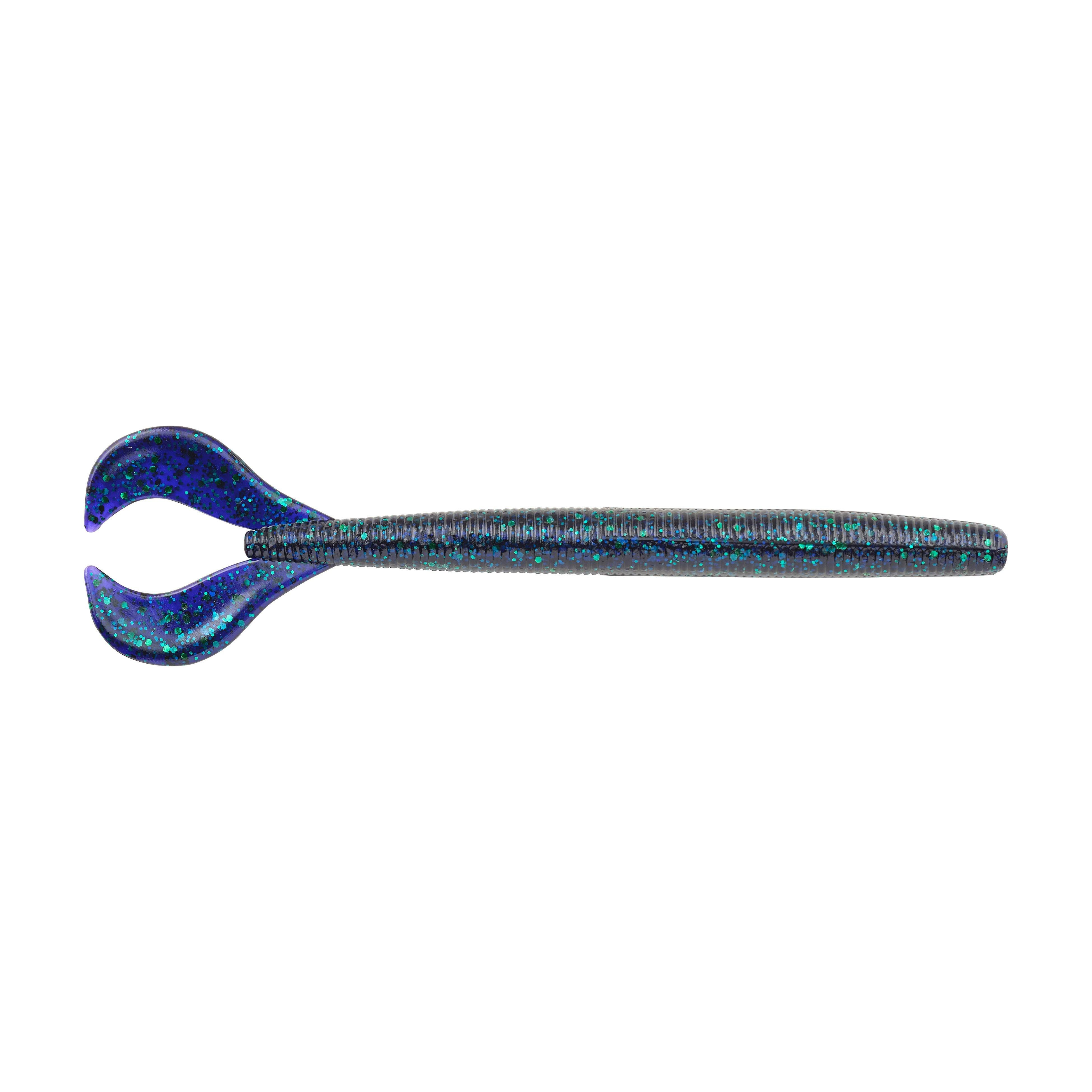 BERKLEY POWERBAIT SPEED BOSS
Sizes: 4.75 inches • 5.75 inches • 6.75 inches
Package Count: 4.75-inch – 12 • 5.75-inch – 8 • 6.75-inch – 6
Colors: Black Blue Fleck • Blue Fleck • Bluegill Flash • California • Green Pumpkin • June Bug • Junebug Red • Red Bug • Skeet's Green Money • Swamp Gas • Watermelon • Watermelon Red
MSRP: $5.49
Pro Design: Skeet Reese
Available: September 2021

BERKLEY POWERBAIT CRASH CRAW
Sizes: 3.5 inches • 4.25 inches
Package Count: 3.5-inch – 8 • 4.25-inch – 6
Colors: Black Blue Fleck • Magic Craw Swirl • GOAT • Bama Bug • Green Pumpkin Blue • Pearl White • California • Green Pumpkin Party • Green Pumpkin • Watermelon • June Bug • Watermelon Red
MSRP: $5.49
Pro Design: Scott Suggs
Available: September 2021