Even though most people  primarily like to catch bass, nothing beats catching a huge catfish now and then. In Pennsylvania, water temperatures are starting to warm up, meaning that the catfish are no longer traveling in tight knit schools. Not only are they no longer traveling in tight knit schools, but the warm water conditions are causing them to move faster and fight harder. After months of winter catfishing attempts to locate the school, the water is starting to turn into summer catfishing conditions.
Right now in Pennyslvania, we are mostly catching channel catfish on crayfish. The crayfish are currently a blue-ish green color. The bullheads are going after the usual chicken gizzard and/or chicken liver. Currently, the primary feeding time of channel catfish seems to be right as it gets dark up until about 9:00 PM, with the peak feeding time around 8:30 PM. The bullhead feeding cycle seems to start around 10:30 PM until about 12 AM. Of course, every area is different, but these observations have been consistent on two of the water sources in the Central Pennyslvania region: the Juniata River and Bald Eagle Lake. So if you're into catching a catfish once in awhile, the water is starting to change to the point where you won't go home disappointed.
The photos below are of the large catfish caught by my friends and I within the past week. Each was caught between 8:15 PM and 8:40 PM in different bodies of water.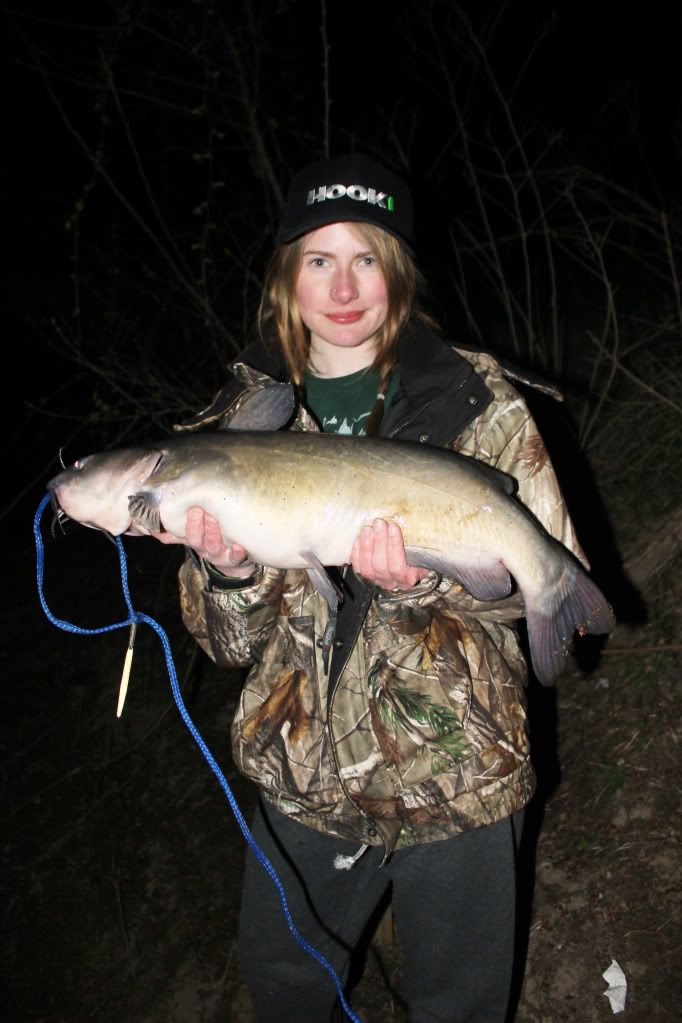 Please follow and like us: