Until the last few years, I took the very budget minded approach in choosing my fishing gear.  My spinning rods consisted of a wide range of lower "value" options from WalMart to Bass Pro Shops.  I figured that the $30 to $50 combos would work for my largemouth and smallmouth fishing opportunities.  After all, I rarely fished in winter and focused primarily in smaller ponds & wading a few smallie streams while growing up in Ohio.  And they did the job with no complaint, but I believe I was far from the fisherman that I am today.  But after getting a kayak, finding KayakBassFishing.com & seeing the fishing addiction really take off, I realized that I needed to change my approach & invest in quality equipment.
In a previous KayakBassFishing post, I revealed my new spinning rod lineup for 2012.  It consists of three different Temple Fork Outfitters (TFO) Spinning Rods, which are designed by Gary Loomis; a 7′ ML, 7′ M, & 7.5′ ML to throw a multitude of baits.  Here's a pic of them all spooled up and ready to go.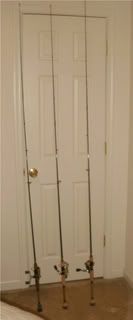 My choice to go with the TFO line-up was from last year's use of the 7′ ML rod.  I purchased the rod from Tackle Warehouse in December 2011 & paired it with 30#/8# diameter high vis yellow Power Pro.  I used this rod with a variety of lures in lakes, ponds, & rivers while chasing smallmouth and largemouth.  I dragged 1/8 oz jig heads and plastics, tossed weightless 4″ & 5″ senkos in subdivision ponds, buzzed smaller profile buzz baits, & worked smaller Lucky Craft pointers.  The 7′ ML handled all of these applications without fail to land both nice smallmouth and largemouth.  That's why I picked up two more rods to throw both lighter and heavier lures while I'm out.
Now for the reasons why I back these rods.  One is that these rods have very nice sensitivity, especially when paired with braid.  You can feel your jig head hit the rock and wood while dragging the bottom.  You can feel the light bites that might get un-noticed by a two piece or lesser quality rod.  I can recognize that "it doesn't feel" right bite that can be typical of winter smallies.
Second, these rods have the backbone to land the fish.  You can set the hook & know the rod won't let you down.  First pic is a 18.75″ largemouth that I pulled out from under shoreline brush & second pic is a 17″ smallie that also tried to best the TFO rod.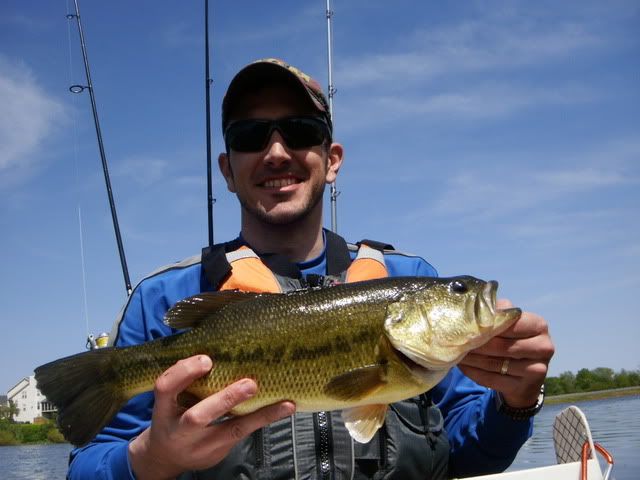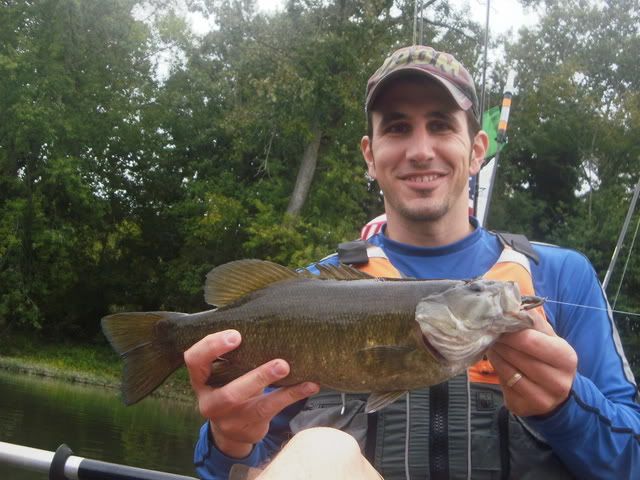 The final reason I like these rods does go back to my original thought of being a budget angler.  I wanted to invest in better quality without breaking the bank.  These rods currently retail for $100, with another Tactical Series at a slightly higher price.  I would rather invest majority of money in the rod vs the reel, & the TFO rods allow me to do this.
So if you're looking for a quality rod at a quality price, check out Temple Fork Outfitters.  I believe that you'll be extremely satisfied also.